PlayStreets in Chicago is a collaborative initiative for healthier and stronger communities by creating safe and accessible residential play areas for kids to be active, to learn, and for neighbors to come together.
A grant program from the Chicago Department of Public Health supports community-based organizations to provide local leadership in the development of PlayStreets in targeted community areas. A permit program allows residents to establish short-term traffic restrictions on their streets to use as pop-up recreation spaces.
Healthy Chicago 2.0 PlayStreets Grants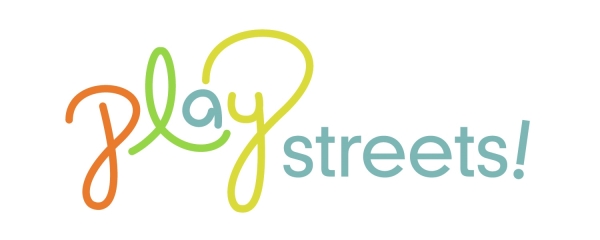 Since 2012, the Chicago Department of Public Health has issued summer implementation grants and offered technical support to various community-based organizations for the development of PlayStreets in targeted community areas.
These grants serve as one of several strategies CDPH leads as part of Healthy Chicago 2.0, a plan to advance health equity across Chicago's neighborhoods by bridging service gaps and looking at root causes for disparities in health outcomes.
Implementing community-based organizations will help organize residents to create safe, accessible environments where youth and families can be physically active, learn, create, come together, and have fun. CDPH's annual grants are expected to sponsor and create more than 150 such PlayStreets activations over the summer months through more than two dozen community-based organizations.
Presented in Partnership
Powered by
Healthy Chicago – Department of Public Health
Facilitated by
Gads Hill Center
World Sport Chicago
North/West Region Partners
Boys and Girls Club of Logan Square
Breakthrough
BUILD, Inc.
Cary T AME Church/Jesus World Center Church
Centro Romero
Chicago Youth Centers – Epstein
Chinese Mutual Aid Association
Gads Hill Center
Garfield Park Community Council
Kells Park Community Council
LUCHA
Mary Crane Centers
Northwest Side Housing Center
Universidad Popular
Westside Housing Authority
South Region Partners
Be the Movement Youth Network
Brighton Park Neighborhood Council
Centro Romero Juan Diego
Claretian Associates
Demoiselle 2 Femme
1st Holy Zion M. B. Church/Hopeful Presence Outreach
Greater Auburn Gresham Development Corporation
Hyde Park Kenwood Legends
Southwest Organizing Project
The Community Builders
Woodlawn Public Safety Alliance
Technical Support Regions
North & West Region
Facilitated by Gads Hill Centers, the North & West Region is defined as community Areas 1-32, 76, and 77 or those north of the Chicago Sanitary and Ship Canal and Interstate 55.
You may also visit Gads Hill Center's PlayStreets North & West Region page.
South Region
Facilitated by World Sport Chicago, the South Region is defined as community areas 33-75 or those south of the Chicago Sanitary and Ship Canal and Interstate 55.
Planning Resources
Several free planning materials are available to help organizers in planning their activations!