Check out our all-star lineup of spin instructors for Spin to Break the Cycle, happening March 8 at the House of Blues Chicago. These trained professionals will keep you motivated and make sure you're giving it your all!
Kelly Amshoff
Kelly began teaching with Fitness Formula Clubs three years ago when she moved to Chicago from Cincinnati. She has been managing the Group Fitness departments of two FFC locations for the last two years and also has a number of personal training clients.
View this post on Instagram
Although she can teach multiple strength, core, and interval formats, Spinning has always been her favorite. When Kelly isn't busy with her fitness career, she is working in the city as an actor and voice-over artist.
David Bohn
Spinning, Schwinn Cycling, Group Fitness, and Personal Training Certified since 1999, Comprehensive Pilates Certification 2003
JDRF Ride – Death Valley – October 2009
Lead Coaching Cyclist – Cycle for Survival – Feb 2010 & 2011
MS (Multiple Sclerosis) 150 – June 2010
CA AIDS LifeCycle Ride (545 miles) – June 2012 & 2013
View this post on Instagram
While I believe that to improve one's health and fitness one's workouts should be consistent and challenging and consistently challenging, I also feel that exercise should be enjoyable and ideally fun.
This attitude translates into my teaching; while I try to push my participants past their individual comfort zones, I also bring a little levity and fun to the workout so that time moves quickly as they are getting stronger, more flexible, and fitter. Since exercise has to be a permanent lifestyle activity, you need to enjoy it to stick with it!
Kristin Johansson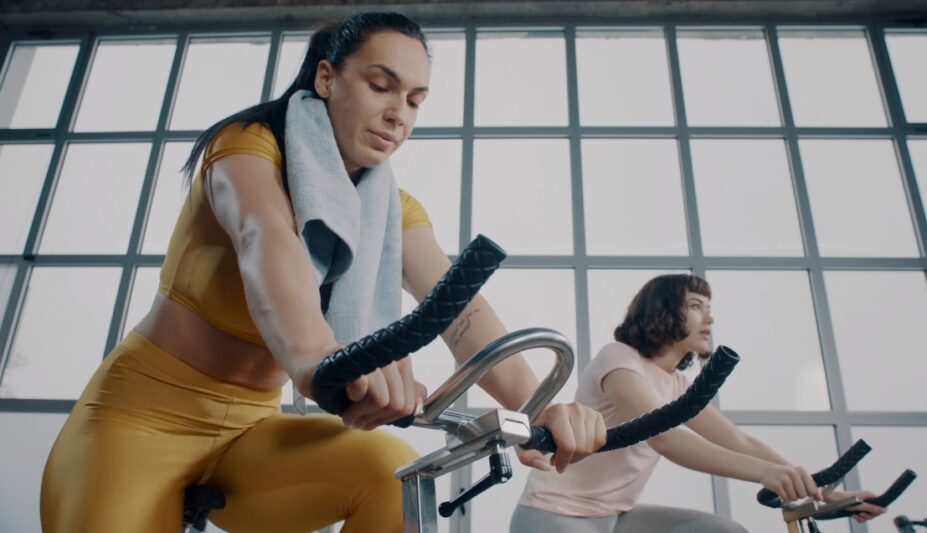 Kristin began her fitness career in 1992 at Miami University in Oxford, Ohio. She has a Bachelor of Science in Exercise Physiology and a Bachelor's in Dietetics, and a minor in Dance Performance.
Her many certifications range from multiple cycling programs (Spinning, Kaiser, Reebok), Balanced Body (pilates), and Will Power and Grace (barefoot training). Formerly a trainer with Les Mills, she has earned rights to teach Bodypump, Bodystep, Bodyflow, and RPM, and used to provide CEC's for ACE and AFAA conducting workshops on effective communication while teaching as well as step choreography breakdown.
Still active in dance, her favorite class to teach currently is Fitsport, a class meant to push boundaries and anything goes.
Melissa Strange

Melissa Gurule's passion for fitness started when she was just two years old when she began her dancing career. Classically trained in ballet, tap, jazz, modern and lyrical, Melissa's dance career evolved over the years, working her way up to an All-Star Cheerleader and Dancer.
Melissa holds national titles for All-Star Cheer and Dance. Coming from an athletic background, fitness has always been a love for Melissa. When she started college at the University of Dayton (UD), it was not a surprise that she joined the aerobics club. (She was a bit paranoid about gaining the "freshman 15.")
View this post on Instagram
Little did she know, aerobics club was the key to starting her fitness career. As the club was in need for intstructors, Melissa became certified and started teaching. UD was already making headway in building their new state-of-the-art fitness facility, the RecPlex, when the new assistant director of fitness asked Melissa to help transition aerobics club into a formal group fitness program to be offered at the new facility.
In 2007, Melissa was asked to partner with the UD fitness staff to run the Midwest FitFest conference. Melissa was pivotal in orchestrating a successful three-day conference. After graduating from the UD in 2008, Melissa moved to Chicago to begin a new chapter in her life. Fitness was still a priority, but she put teaching on hold to focus on her full-time career ambitions. In 2012, Melissa reconnected with UD alumn, and long-time fitness buddy,
Kelly Amshoff, who was the new Group Fitness Manager for FFC East Lakeview and Halsted. Kelly was looking to add a spin instructor, and asked Melissa to audition. After updating her certifications, Melissa joined the FFC team teaching spin. Well, one class a week has turned into many, and now you can find Melissa at multiple FFC clubs throughout the week! What to expect from Melissa's class – great music, a tough workout, and being pushed to the max! Melissa's fitness motto: "If it doesn't challenge you, it doesn't change you." – Fred DeVito
Aaron Foster
I believe working out should be re-energizing. The gym should be a place you look forward to going to. The focus of my Spin class is to make sure everyone is having a fun, safe, and effective workout. I want students to walk out of class with a smile and sweat on their faces, with a sense of accomplishment.
Favorite motivational quote: Get Right or Get Left (The choice is yours)
Kandace Kaiser
Kandace has been teaching spinning, cycling and other group exercise formats for 19 years. She currently is the Group Fitness Manager at FFC Oak Park. Spinning is her favorite format to teach and her classes are always challenging, intense and motivating. She brings the outside inside when she teaches, asking her participants to get out of their comfort zone and challenge themselves. Participants call her classes addictive, renewing, and exhilarating.
Keith Kimble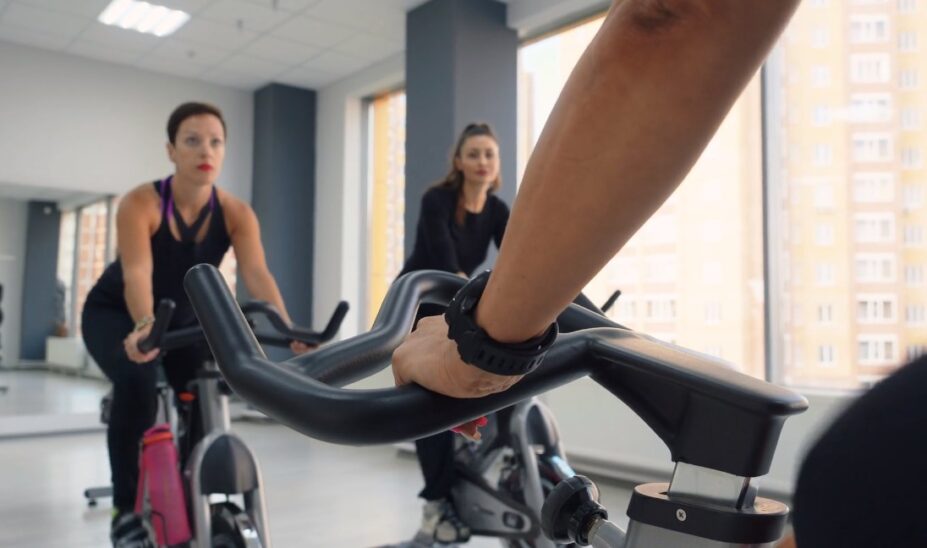 Keith is from Winston-Salem, North Carolina. He completed his undergraduate studies at the University of Tennessee. In 2006, Keith moved to Chicago, when his fitness journey began. Keith began running and taking spin classes, eventually losing over 80 pounds!
He has kept the weight off through a consistent diet and exercise. Keith's own experience inspired him to help others get in shape and reclaim their health. In late 2013, Keith left his full-time sales job to pursue a career in fitness – his truest passion.
He loves helping people get and stay healthy. As a group fitness instructor, Keith's attitude is fun and energetic. He knows workouts can be tough and keeping a positive outlook can make all the difference. You can find Keith teaching Spinning as well as a variety of fun formats exclusively at Fitness Formula Club locations.
If you have not already signed up, visit the Spin to Break the Cycle page for more info.